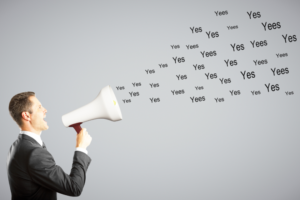 YES!  Most of the time…
Will my insurance rates go up if I make a claim? YES! This is probably one of the most common questions we get at TWG!  I get it though, Insurance companies aren't known for publishing their rules and rates, which allows hearsay to run rampant!
Contractors
One of the biggest misunderstandings about homeowners' claims and rates comes from Roofing contractors.  Roofers commonly tell their potential clients that making a claim on their insurance policy will not affect their rates if there is no payout.  Not only is this incorrect, but it could cost homeowners thousands in premiums.  Often some big shot roofing salesmen got lucky with a few clients who were on the fence but after hearing that their insurance rates won't go up, a once cautious client now feels confident to file a claim for their roof.  Now roofers by the commonly use this line on homeowners who are on the fence about filing a claim.  Since these changes in pricing are done at renewal, these roofers are long gone, with or without the sale and you are left with the increased premium!
No claim discount
A common discount with carriers is called the No claim discount.  While the discount varies by carrier, once a client has filed and received a claim number, the damage is done regardless of any kind of coverage afforded or denial.  This loss of discount can be substantial.  On average this discount can range between 5%-25% of your annual premium for the next three to five years.
Tiers
Insurance companies pricing tiers.  Let's say there are three tiers, with the price pricing reserved for tier one, and the worst is tier three.  Not only would you lose a no claim discount, but now that you are in a different tier.  It is very important that you discuss your insurance policy with your insurance agent to have a better understanding of your policy before making a claim.  In fact, I encourage our clients to call the agency prior to making a claim so we can be part of this process with you!
Multiple claims
Homeowners' policies provide the broadest form of coverage at the best price.  While it may feel like homeowners' policies are a dime a dozen, for some people, they can be forced into a Dwelling Fire policy due to claim activity.  Did you know that the average homeowner will have one claim in their entire lifetime?  When an insurance company comes across a client with several claims in a short period of time (let's say 5 years), they start to wonder what is happening at this property to have so much activity.  Either the pricing becomes unfavorable or the company may decide to not offer a renewal.
When does filing a claim not affect my policy?
Many carriers offer a claim forgiveness option with their higher tier products or endorsements.  This is where having a trusted relationship with your agent comes into play.  Too many times I come across clients who are so focused on the bottom line when they are buying the policy but become coverage sensitive when it comes to a claim.  That is not how insurance works. While some of these endorsements increase rates, more often than not, they are very cost-effective, offer diminishing deductibles, and prevent rates from going wild once a claim is made.
Not at fault losses/towing/comprehensive losses
These types of auto losses are UNLIKELY to increase your rate but that isn't always the case.  Again, keep in mind that each company is different.  It is far wiser to assume the answer is yes, and discuss the potential claim with your insurance agent first.  Additionally, multiple not at fault losses may lead to a nonrenewal.  If you are interested in learning more about this topic, visit our buying guide or call us at 678-921-3601.
So what do I do?
Call your trusted agent to help you navigate your policy.  As your agent, and former claims adjuster, we can navigate your questions specifically to what is happening throughout the process.
These insurance policies are designed to come into play for catastrophic losses.  Small claims require additional staffing and expense.  All of these costs increase premiums, which lower sales.  That being said…
If your house is on fire, file a claim
Not only is each company different, but insurance policies carry a wide range of options.  I would rather have my clients educated on their policy, coverages, discounts, and the implication for filing a claim so that they can make the best decision for themselves.  At the end of the day, as your agent, I am not paying the premium but I am also not receiving the benefit should that day come you need to file a claim!