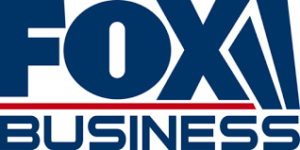 I am ALWAYS a fan of large platforms educating their viewers, especially when it comes to the exciting world of insurance.  My issue comes from BAD information from "experts".  In a recent article posted by Foxbusiness.com titled "Your homeowner's insurance policies should include these 3 items, according to financial experts" Link, the article is littered with bad information.  This is especially alarming considering the article is only discussing three items, Replacement cost, Special personal property, and umbrella policies.  The alarming and most immediate concern is that this article gets two of the three items WRONG. 
Replacement Cost
The article is very on point with this advice at the start.  Replacement cost is a very good coverage option.  The odd part is that ALL HOMEOWNERS POLICIES come with replacement cost.  It is one of the defining characteristics of a HOMEOWNERS policy.  The only time dwelling policies offer ACV options to dwellings is under a DWELLING FIRE POLICY, which to the later point, is not a homeowners policy.
Special personal property endorsement
The article notes "However, the personal property must be listed in the schedule, or list, for coverage. Personal belongings like paintings, firearms, jewelry, antiques, and musical instruments are all common items that may be included in a special personal property endorsement."
My critic of this description of Special Personal property endorsement is that it has NOTHING to do with what the article is talking about.
What the author and their experts probably meant to discuss was a Personal Articles Floater.   Personal articles floaters, which can be attached to a homeowners policy will allow for extraordinary items of value to be insured for the appraised value with limited exclusions to coverage.
The remainder part of the article actually then describes what a Personal Articles Floater does to the letter.
Umbrella policy
The information in the article regarding an Umbrella policy is probably the only bit that is largely accurate.  An Umbrella policy extends the current coverage of your home/auto policies in million-dollar increments.  While most insurance companies require 300,000 in liability on your home (should be standard), and 250/500 bodily injury on your auto (slightly more expensive), the cost to increase that coverage is about $125-$300/year.
Umbrella policies also extend coverage to excluded events such as libel and defamation!  While not every customer needs an umbrella policy, for those who own multiple properties, have tenants, or have a household income greater than $125,000 should consider an umbrella policy.
This isn't a dig at Fox News for anything other than publishing an article that is just wrong.
In today's political firestorm I do not want to come off as anti-Fox.  The author, their experts, and the editor simply got it wrong on this article.  Insurance is already clouded in mystery and all most people know is that price matters, until a claim.  Which is a dangerous combination, to begin with, only to have articles like these further confusing consumers on what could be one of the most important policies people will purchase.
While the wonderful world of insurance isn't as agile as the latest and greatest Iphone it is very important to make sure that the decisions you do make are made from a place of understanding.  During a claim is not a great time to think "I have no idea what is or isn't insured".