If you are a current Allstate Insurance policyholder, this one is for you.
I should start by letting you know that I have a love/hate relationship with Allstate.  I spent eight years as an adjuster for Allstate.  Practicing auto estimation, subrogation, and catastrophic property claims.  In those eight years, I felt that Allstate was doing a fair job with its settlement practices.  We started to receive more coaching that was less client-focused and more "accurate". Instead of replacing damaged roofs, we received the message to focus on repairability. I became an adjuster to help people. Allstate and I did not see eye to eye when it came to what the definition was.
I am appreciative of the time, effort, and the people at Allstate, but I could not continue to do what didn't feel right.
You see, insurance companies are put between a rock and a hard place.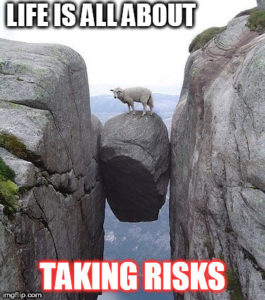 If insurance companies pay too much in claims they may have to increase premiums.  That sometimes pushes clients to shop their policies and leave. 
I have found that Allstate's products and claims handling focus around
"Value"
.  That word,
VALUE
, is great when paying your monthly premiums, but is a troubling one when it comes to claims.
Here is a list of observations about written policies that you, as the consumer, should be on the lookout for.
Auto policies
Reduced Uninsured or underinsured coverages (UM)

–

I have seen a significant number of auto policies where the UM coverages are less than the

Bodily

Injury (BI) coverages

. 

The worry here is that UM coverages pay for the client's property and injuries in the event the other driver doesn't have or have enough insurance

. Agents do this under the guise of ignorance of the client and their need to sell a policy. One of the worst calls you can get is from the other adjuster saying they don't have an active policy. You then call the agency panicked hoping your policy has coverage. You then advised that you have little to no coverage.

Solution- ALWAYS match your UM coverage to your BI coverage.  If the price is too high, shop. One of the best phone calls get is one where a client is looking for help, and we have the right policy in place to offer it.
Comprehensive deductibles

–

Allstate will often offer 500 dollar comprehensive and 500 collision deductibles.

What most people do not know is that the most common comprehensive claims come from broken windshields

.  Can you guess how much a windshield can cost? 

500 dollars

.

  Now you have a claim on your auto policy, no or little payment from Allstate. This is another example of how to be mindful of value-oriented policies.

Solution- I would push the comprehensive deductible to zero.  While you may pay more, it will provide a free glass replacement with a small increase in premium.

Other companies like Safeco, Travelers, or Mainstreet America will offer FREE glass replacement. Consider speaking with our agency to see if we have the right product for you!  Start a quote here!
Home Policies
Roof Surfaces Extended Coverage- 

If you read anything from this article, this should be it! 

On top of the high deductibles, Allstate has added the Roof Services Extended Coverage

. 

If this says NOT PURCHASED, your roof is subject to a scheduled depreciation at the time of replacement

.

Solution- If your policy doesn't have the roof surface endorsement, speak with your agent to see if you add it.  If that isn't possible, I would start shopping  IMMEDIATELY.  Many other insurance policies extend coverage to undamaged parts of the home for matching, while Allstate is trying to reduce payments.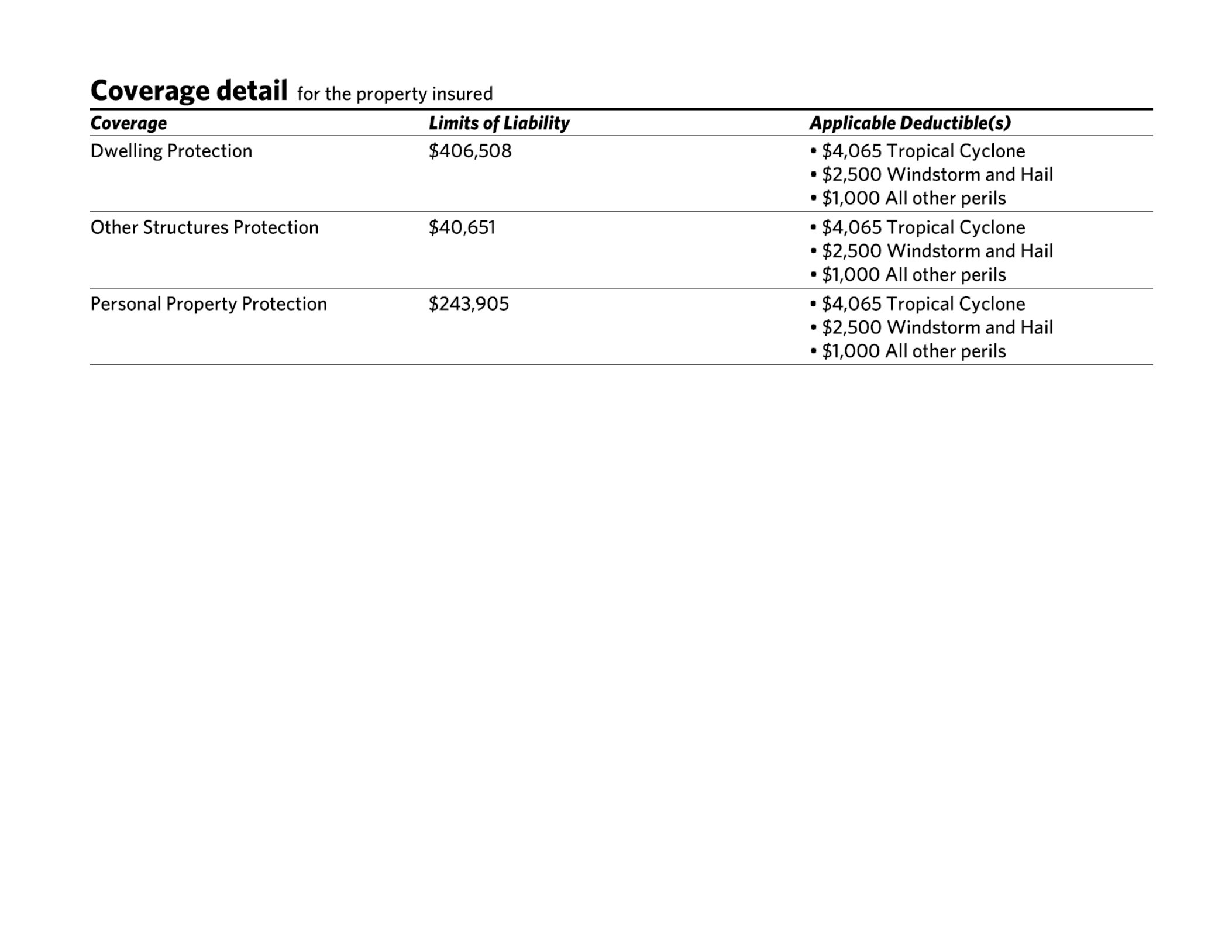 Tropical Cyclone/Windstorm/hail deductibles-

  Allstate Policies are infamous for very high deductibles.  Why might you ask?  These are the most common and costly losses insurance companies have.  Why would you want a HIGHER DEDUCTIBLE for the most common loss you could have?  This is a cost mitigation tactic that MANY insurance companies use to LOWER premiums.
Tropical cyclone deductible Example
Building codes-

This is an optional

additional

coverage that removes the exclusion of building code enforcement and adds a sub-limit to the policy

.  Almost everyone home is out of code in some form or fashion.  Sometimes the builder/contractor is unaware of the new code.  I have seen BRAND NEW homes need building code and not have it on a policy. 

If the local government requires the contractor to change your home due to building code after a loss you will need building code

. I have seen building code upgrades in the tens of thousands.
Water Back-up- 

Sewer or water back up into the home from the sink/toilets/tubs could cost THOUSANDS, and it is a standard denial for Homeowners policies across the United States.  Water Back-Up coverage extends a sub-limit to this kind of loss.  This includes clean up, demo, and restoration.  All TWG clients come standard with either 5,000 or 10,000.  You can make an argument for more coverage with any situation but that is why we implemented a minimum, allowing clients to elect for more.

Solution- Ask your agent how much 10,000 in Water Back-Up coverage costs.  You would be surprised at how inexpensive this coverage is over 12 months.
As an independent agent, it is very important that I continue to work with insurance companies that balance the fine line of coverage, price, and fair claims practices.  Other insurance companies are following suit with Allstate's practices and it is the job of your agent to educate you when these things happen.  It allows the consumer to decide on what their risk tolerance is.  Would you rather have more coverage at a higher premium or less coverage for a discount?